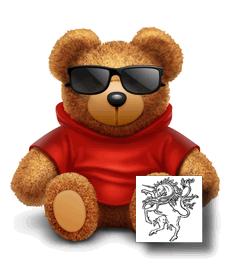 The GIF format – the animation standard for web page animations for pretty much as long as there have been web page animations – was originally created in 1987. While there were technically computers back then, chances are you're presently wearing a watch with more processing power than a circa-1987 PC.
The GIF format was designed using late twentieth-century compression technology, for use with late twentieth-century display hardware.
It's also probably worth mentioning that GIF was never intended as a medium for storing web page animations… there having been no web upon which to launch pages back in 1987. They did have electric lighting back then, apparently, so there's that.
The first web browsers to support animation arm-twisted the GIF format to store them because it was kind of close to what was needed at the time, and it actually existed. Web page designers – and everyone else – have been stuck with it ever since.
Cue gratuitous profanity.