The Alchemy Mindworks web site takes a lot of hits, and it enjoys a favorable ranking in the popular search engines – such as Google, Bing and so on – because of its popularity.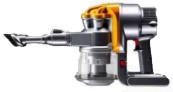 Pages with links from mindworkshop.com will also benefit from our search engine ranking. The logic behind search engine ranking would probably make your socks explode if you really understood it.
To this end, we're periodically approached by the owners of other web sites to add them to the Sponsored Links section of our home page. If you have a page that you'd like to improve the ranking of, we can do the same for you.