The Alchemy Mindworks web site takes a lot of hits, and it enjoys a favorable ranking in the popular search engines – such as Google, Bing and so on – because of its popularity.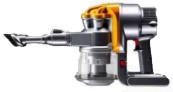 Pages with links from mindworkshop.com will also benefit from our search engine ranking. The logic behind search engine ranking would probably make your socks explode if you really understood it.
To this end, we're periodically approached by the owners of other web sites to add them to the Sponsored Links section of our home page. If you have a page that you'd like to improve the ranking of, we can do the same for you.
Being mercenary capitalist swine and quite proud of it, we'll want some cash for doing so.
Here's the official story about sponsored links
A sponsored link can consist of up to 45 words or 280 characters, whichever is less. The HTML code for the links embedded in the text of your sponsored link doesn't count toward the total number of words or characters,
Your link can't contain text effects – such as boldface, italics or font or size changes – nor can it include graphics.
Your link can't contain text which is sexist, racist, discriminatory, offensive, libelous or otherwise indicative of a low forehead and knuckle-calluses. It also can't include statements or claims which might be construed as being deceptive, untrue or of questionable legality. The lawyers would have screamed loudly enough to be heard in Patagonia if we hadn't said that.
We are unable to accept links to web sites which are, in our opinion, engaged in activities which might be deceptive, illegal, offensive or in generally poor taste. See the bit about screaming lawyers in the foregoing item. The decision of the judges is final.
Once it has been accepted and added to our page, we will make up to one change to your link during each 60-day period at no cost.
The HTML links at your sponsored link will have target="_blank" elements added to them so your page opens in a new browser tab when visitors to the Alchemy Mindworks web page click on your link.
We invite you to contact us if you'd like to have us review your link prior to submission; if you have any questions; or to provide us with the final text for your sponsored link.
As of this writing, sponsored links are available at the Alchemy Mindworks web page for $89.95 (US) per month, on a 12-month term. We can accept payment through a PayPal subscription (or a credit card charged by PayPal,) which will automatically transfer the monthly fee from your PayPal account to ours each month.
We hasten to note that this price is subject to change without notice.
Click on the PayPal button, below, to create a subscription.
Now for another word from the lawyers: Alchemy Mindworks reserves the right to refuse any submissions for its Sponsored Links feature, for any reason. In the event that a link is rejected, your subscription costs will be will be refunded in full. Alchemy Mindworks reserves the right to discontinue a subscription to its Sponsored Link feature at any time, for any reason. In the event that your subscription is discontinued, all subscription payments subsequent to the date of discontinuation will be cancelled. Sponsored Link subscriptions are not cancelable by the subscriber prior to the conclusion of the subscription term for any reason. Alchemy Mindworks does not claim, warrant or guarantee that the inclusion of a link in its Sponsored Links feature will have a beneficial effect on the search engine ranking of the web page so linked, or any other valuable or beneficial effect, and no claims as to efficacy of the Alchemy Mindworks Sponsored Link feature are made or implied. Alchemy Mindworks does not warrant or guarantee the continuous and uninterrupted availability of the web page at which its Sponsored Links feature is placed, and will not be liable for damages or monetary compensation in the event that circumstances beyond its control prevent access to this page. By creating a subscription for a link at the Alchemy Mindworks Sponsored Links feature, you understand and agree that Alchemy Mindworks makes no warrantee as to the functionality or suitability of this service. You agree to accept sole and complete responsibility for any loss, damage or expense caused to you or to third parties as a result of your use of the Sponsored Links feature, and to indemnify, hold harmless, and defend Alchemy Mindworks and its suppliers from and against any claims or lawsuits, including attorney's fees, that arise or result from the use the Alchemy Mindworks Sponsored Links feature.