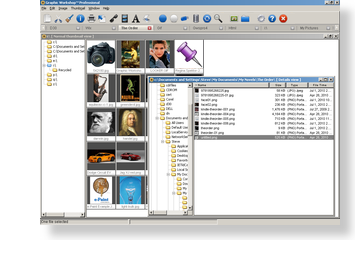 The 2015 major upgrade for Alchemy Mindworks' software – stepping up to version 6 – will initially embody most of its changes "under the hood." We've devised an improved software architecture to allow our applications to make better use of contemporary multi-core microprocessors, larger memory footprints and Windows 7, 8 and 10.
The most notable feature of this upgrade for most users will be full Windows 10 compatibility.
You can't really see a new architecture unless you work here and read the source code, but it will enhance the performance of the upgraded software – the version six applications should run faster, and consume fewer system resources while they're doing so.
The updated architecture will also allow us to add new features to Graphic Workshop, GIF Construction Set, Presentation Wizard and the other Alchemy Mindworks applications that were impractical or genuinely impossible under version 5.